Travel Advisor, Europe Specialist
Meredith is excited to be joining Sioux Empire Travel as the Europe Specialist. Having experienced Europe through performing with collegiate ensembles, sailing through the Greek islands, and traveling solo, Meredith is your go-to for all things Europe! She specializes in creating specific tours that fit your needs, including island travel, historical tours, or excursions throughout the country. Contact Meredith today to plan your European vacation and have a hands-on, personalized experience!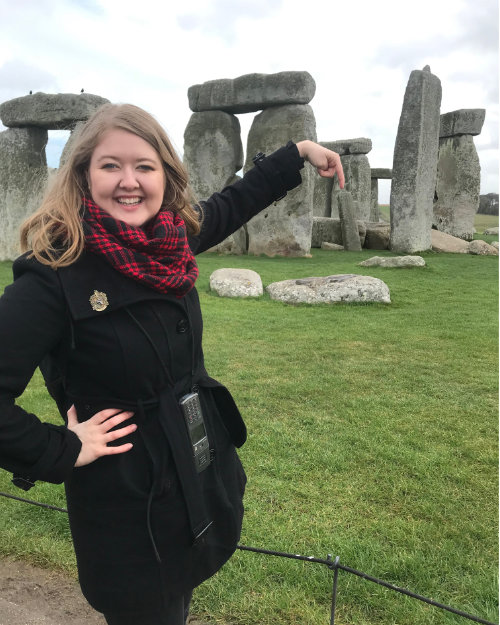 Meredith helped me immensely when planning my trip to Luxembourg and Paris! I knew where I wanted to visit, but had no idea where to stay or what activities to fill my days with! She helped me find hotels, local tours and excursions, and put together a great itinerary for my recent trip! This helped me focus on the important part of my trip, enjoying the experience.
With the immense amount of stress that is part of planning a wedding, we were so relieved to have our honeymoon planning be completely stress free! Meredith was so thorough in her planning and really made our dream honeymoon a reality. She listened to us and was so personable, yet professional. There was never a point during the planning or during my stay where I didn't feel secure and covered. Her communication was excellent, she was very easy to work with, and she listened to all of our ideas about excursions and found us great options that best fit our needs! I plan to use her services for my next trip! Absolutely no complaints. I'd recommend Meredith again and again.
Planning ahead is not our strong suit, so asking Meredith to put together an itinerary was an easy choice! She listened to all of our suggestions and gave us the perfect laid back road-trip. She researched all the best spots, booked the perfect hotels, and left us plenty of wiggle room to take a few detours. We're already planning on having Meredith help us plan our summer vacation next year!
Our trip to Rome was amazing. We wanted to travel at the last minute and Meredith was really on top of it, got us information right away and was very responsive for any and all questions we had. We had the most amazing time; everyone asked what the best part was and I wasn't able to pick out one thing because the whole thing was so great! Thanks so much for all your help in making this a perfect vacation.